Shenandoah
M7400A4S-0
Total Area:
7400 sq. ft.
Garage Area:
1850 sq. ft.
Garage Size:
4
Stories:
2
Bedrooms:
5
Full Baths:
5
Half Baths:
1
Width:
136'-0"
Depth:
126'-0"
36'-6"
Foundation:
Crawl Space
Select Below to View:
Shenandoah - Plan M7400A4S-0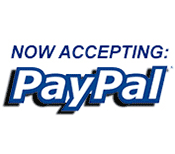 All images are © copyrighted by Architects Northwest. Photographs, if shown, may have been modified to homeowner's preferences or site conditions.
Grand Shingle-Style Estates Exudes Timeless Luxury
. This magnificent estate home evokes the impressive majesty of the Blue Ridge Mountains. Distinguished by a graceful front porch with a romantic gazebo, the main entry leads into a double-height foyer with a balcony overlook from the hall above. The extra-height formal living room and the intimate, beamed dining room are located to the right, while a strong cross-axis leads through the curving stair rotunda with its formal library, to the immense 2-story family room with its rows of clerestory windows, open second stair, adjacent octagonal nook, grand island kitchen, and BBQ/dining porch. A powder room, bedroom with ensuite bath, large laundry/mud room, and enormous four-car garage with yard storage and shop complete the main floor. Upstairs, a dramatic balcony hallway connects the stairwells astride the 2-story family room, accessing the grand vaulted master suite with its octagonal sitting room, spectacular master bath and huge walk-in closet. Three large secondary bedrooms with ensuite baths, an open computer loft, and a gigantic bonus room with a fireplace and a play alcove secreted behind hinged bookshelves complete the upper floor. The Shenandoah's rare combination of luxury, drama, romance and whimsy creates a wonderful sense of home.
UPPER FLOOR
UPPER FLOOR
PLAN DETAILS FOR THE Shenandoah - Plan M7400A4S-0
Area Summary
Total Area:
7400 sq. ft.
Main Floor:
3970 sq. ft.
Upper Floor:
3430 sq. ft.
Garage Floor:
1850 sq. ft.
Architectural Style
Hampton
Shingle
Traditional
Garage
Garage Size:
4
Garage Door Location:
Side
Foundation Type
Crawl Space

Roof Framing
Combination
Number of Rooms
Bedrooms:
5
Full Baths:
5
Half Baths:
1
Roof Pitches
Primary:
10:12
Secondary:
4:12
Floor Load
Live (lbs):
40 PSF
Dead (lbs):
10 PSF
Wall Heights
Main:
9'-0"
Upper:
9'-0"
3rd Floor:
0'-0"
Lower:
0'-0"
Roof Load
Live (lbs):
25 PSF
Dead (lbs):
15 PSF
Wind:
85 MPH
Design Features
Best Selling Plan
Bonus Space @ Upper Floor
Den/Office
Laundry Room @ Main & Upper Floor
Living & Family Room
Luxury Plan
Master Bedroom @ Upper Floor Rear
View Lot - Rear
Wrap-Around Porch
PLAN PRICING FOR THE Shenandoah - Plan M7400A4S-0
Your Plan View History
RECENTLY VIEWED PLANS