Careymere
R3020A2F-0
Total Area:
3020 sq. ft.
Garage Area:
520 sq. ft.
Garage Size:
2
Stories:
2
Bedrooms:
3
Full Baths:
3
Half Baths:
1
Width:
62'-0"
Depth:
68'-0"
27'-0"
Foundation:
Crawl Space
Careymere - Plan R3020A2F-0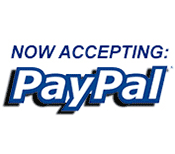 All images are © copyrighted by Architects Northwest. Photographs, if shown, may have been modified to homeowner's preferences or site conditions.
Popular Plan Packed with County Craftsman Charm
. Timber–frame accents highlight the winsome façade of this popular design; accentuated by its lively gabled roofs cape, rugged stone wainscots, shingle siding and cozy shutters. The Careymere's broad front porch and large, vaulted rear BBQ porch encourage outdoor living and entertaining. From the foyer, visitors can take in the full expanse of the dramatic, well-lit interior, from the formal dining area in front, to the enormous vaulted great room and gourmet island kitchen, to the window-lined breakfast nook at the rear, which together create a dynamic, open family living space. Accessed through a private vestibule off the nook is the deluxe master suite, which features a bright bay window, a luxurious five-fixture bath, and a huge walk-in closet with direct laundry access. A work-at-home den, powder room, laundry room and a bedroom with en suite bath, garage and stair access are located at the front of the home. Upstairs, a large bonus room and third bedroom with full bath round out this fetching, flexible family floor plan.
UPPER FLOOR
UPPER FLOOR
PLAN DETAILS FOR THE Careymere - Plan R3020A2F-0
Area Summary
Total Area:
3020 sq. ft.
Main Floor:
2400 sq. ft.
Upper Floor:
620 sq. ft.
Garage Floor:
520 sq. ft.
Architectural Style
Cottage
Lodge
Traditional
Garage
Garage Size:
2
Garage Door Location:
Front
Foundation Type
Crawl Space

Roof Framing
Trusses
Number of Rooms
Bedrooms:
3
Full Baths:
3
Half Baths:
1
Roof Pitches
Primary:
10:12
Secondary:
3:12
Floor Load
Live (lbs):
40 PSF
Dead (lbs):
10 PSF
Wall Heights
Main:
10'-0"
Upper:
8'-0"
3rd Floor:
0'-0"
Lower:
0'-0"
Roof Load
Live (lbs):
25 PSF
Dead (lbs):
15 PSF
Wind:
85 MPH
Design Features
Best Selling Plan
Bonus Space @ Upper Floor
Den/Office
Front and Rear Porch
Great Room
Laundry Room @ Main Floor
Master Bedroom @ Main Floor Rear
View Lot - Rear
Wide Lot
SIMILAR PLANS TO THE Careymere - Plan R3020A2F-0
PLAN PRICING FOR THE Careymere - Plan R3020A2F-0
Your Plan View History
RECENTLY VIEWED PLANS